2011
Tony Calliea (MMAC) 2011 Detroit
Autorama pics
MHRA Rod Repair Shop at the
NSRA Street Rod Nationals North
Thanks, Rose Novosel for the great Pics
and Hotrodhotline.com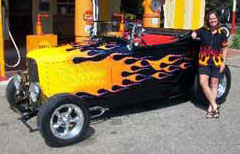 Congratulations Roseville H.S.!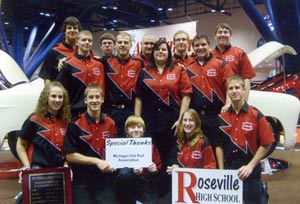 MHRA ROD REPAIR SHOP AT 42ND STREET ROD NATS - Thanks Steve and Rose Novosel
In Memory of Larry Alexander 2011
2011 Autorama Videos online at Backyardwrenchheads.tv
Over 200 new pics from the Detroit Autorama Thanks Tom Stepp (MMAC)
Mark's 2011 Detroit Autorama Pics

2011 Autorama Coverage - Street Rodder

HotRodHotLine Autorama 2011 Coverage
MHRA Picnic Photos -
Thanks Spark Plugs
& Jane & Jack Purslow for the pics.
2010
Paul Sontrop for a nice collection of pics of the 2010 Autorama!

Mark's Detroit Autorama 2010 Pics!
2009
2009 MHRA Spring Banquet Pics
Thank you Spark Plugs!!

2008
The MHRA PICNIC '08 -
Photos Thanks to Tom Stepp
AUTORAMA '08 Pics

Tom Stepp (MMAC) - Autorama '08 pics...

2008 Barn Show Pics (Thanks Clyde)
2007

Ron Gott's 2007 Autorama Photos
2007 MHRA PICNIC PHOTOS
Thanks Jim Treppa (BBAC)
MHRA Rides! From the Picnic
Thanks Ron Gott

Mark's Detroit Autorama '07 Pics
ROSE NOVOSEL'S 07 MHRA Picnic Pics
2006
Ron Gott's 2006 Detroit Autorama Pics
The "Rat Fink" was welcome site
at the 2006 Autorama.
See our pics and then check out
The Ed "Big Daddy" Roth Web Site
The Hot Rods Of Dearborn
Very cool site featuring - S.E. Michigan's
Glorious Hot Rod days of past
ADDED 1/06
"MHRA Over the Years" the 2002 Paul Curtis Article
2005
The Millwinder's
at Autorama 05 Slide Show