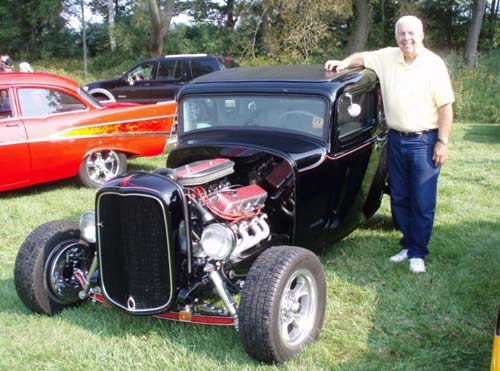 Sept 21, 2008 Charlie Rose "Self Appointed Tour Director" put on a great cruise to the "2008 Streak on the Creek"
boat races at
Stony Creek Metropark. The cruise began at Nick's Country Oven for breakfast. After the drivers meeting
in the parking
lot approximately 36 Hot Rods followed to the park where we had V.I.P. parking by the lake at the
start/finish line of the race.
It was a beautiful day for the races and cruising and a fun time for all that attended.
A big thanks to Charlie for putting on a
great cruise. Photos by Rose Novosel.